This Maryland golf course is Audubon International certified for its environmental efforts
Originally Posted on WUSA9: https://www.wusa9.com/article/tech/science/environment/golf-course-restoration-environmental-migratory-birds-thrive-audbun-international-certified-tpc-potomac-at-avenel-farms/65-3d3dc5b6-77dd-4c76-be63-a8771bbbe4b7
---
WASHINGTON — EDITOR'S NOTE: WUSA9 is the media sponsor of the 2022 Wells Fargo Championship, hosted at TPC Potomac at Avenel Farms.
TPC Potomac at Avenel Farm underwent a major renovation back in 2008 to restructure the course helping to make it more environmentally friendly. Shortly after the course reopened in 2009, they received a certification for their sustainability efforts.
The course is one of only 726 golf courses across the country that is certified by Audubon International for its efforts to protect the environment and preserve the natural heritage of golf courses. And at the course, it really pays off.
"It's a good story to tell our members, it's a good story to tell the community, that yes we're a golf course," said Tim Connolly, the Director of Gulf Course Management at TPC Potomac. "But we're also a place where wildlife can really flourish and people can enjoy the property knowing that it is environmentally compliant in every way."
From water management to wildlife management, there are eight certification components that need to be met:
Environmental planning
Water conservation
Wildlife habitat management
Water quality management
Outreach
Education
Chemical use reduction
Safety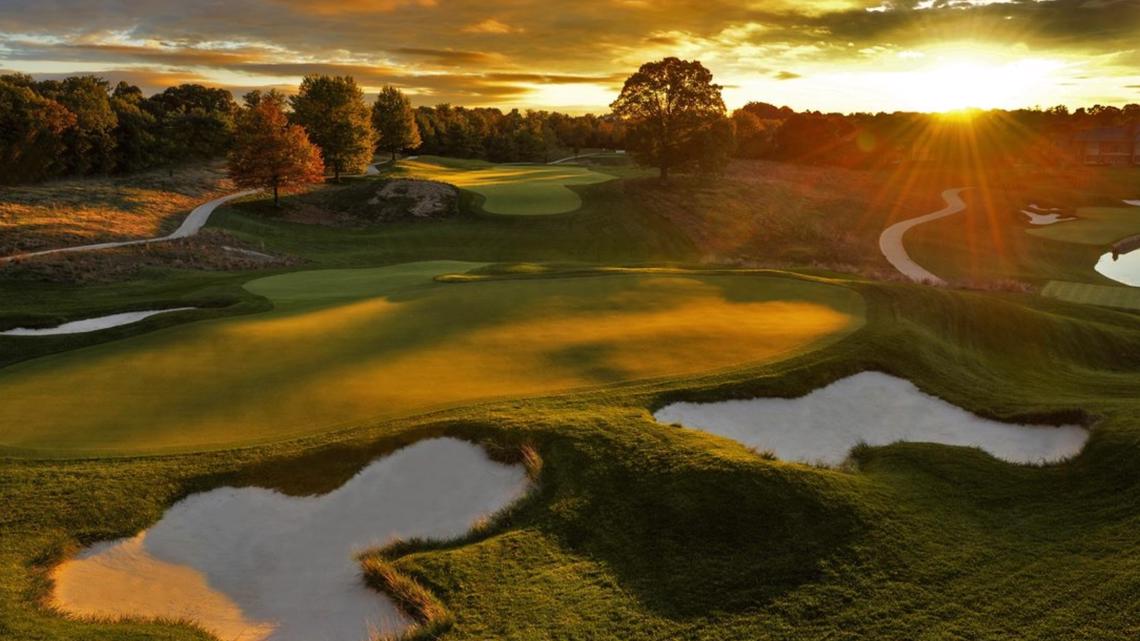 Frank LaVardera, the director of environmental programs for golf at Audubon International emphasized the importance of environmentally conscious courses, especially in urbanized areas.
"Golf courses do more than just provide recreational facilities for golfers," LaVardera said. "They provide habitat for wildlife, they're able to clean up runoff stormwater that comes from outside the property runs through the golf course. Especially in the summer, in an area like Washington, [it] provides a cooling effect because of that green acreage."
Audubon International performs site visits before awarding certifications, and said TPC Potomac passed with flying colors.
"They really do a great job and that's reflected in their certification," LaVardera said.
Audubon International encourages courses to reduce managed acreage of the course that require chemicals, irrigation and manpower fuel to maintain. Instead, they are encouraged to increase the number of naturalized areas around the course, of which TPC Potomac has over 60 acres.
"This is an area that doesn't get any irrigation, no fertility over time, we allow the grasses to come up," Connolly said. "They provide really nice accents from an aesthetic standpoint but they also provide a really good wildlife habitat for all of the organisms on the property."
Small mammals like fox and deer thrive on the property as well as the birds. There are 27 bluebird boxes on the property and a number of wood duck houses and even bat houses.
"We have bald eagles, we have red-tailed hawks, we have bluebirds, woodpeckers, everything that flows through the Eastern seaboard from a migratory standpoint," Connolly said. "It gives our members and those who play the course a chance to interact with those birds in a way they might not have to do otherwise."
Connolly even saw a bald eagle on the course just a few weeks ago.
"To have that kind of interaction with a bald eagle on the property is really something special," he said.